LS160A Solar Film Transmission Meter is a small size, portable product for transmission value measurement. It is able to simultaneously measure and display UV, VL and IR transmission values. This meter is self-contained light sources and self-calibration. No manual adjustment is needed. The users only need power on the meter and put the testing sample in the opening. The resulting performance data appear on the display.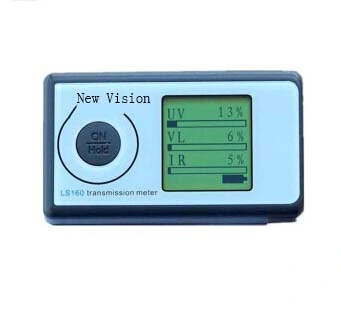 Product Specification:
Product Item

LS160A Solar Film Transmission Meter

Product Size

93mm *52mm *25mm

(L*H*W)

Weight

65g

Thickness of testing sample

< 0.8mm

Resolution

1%

Accuracy

+/-2%(Colorless and transparent material)

UV peak wavelength

365nm

VL peak wavelength

550nm

IR peak wavelength

1400nm

Power supply

4*AAA alkaline battery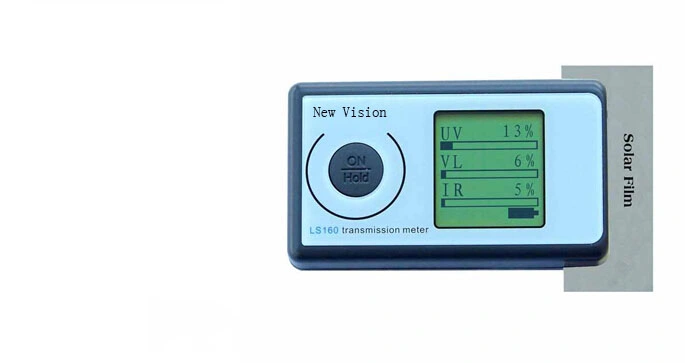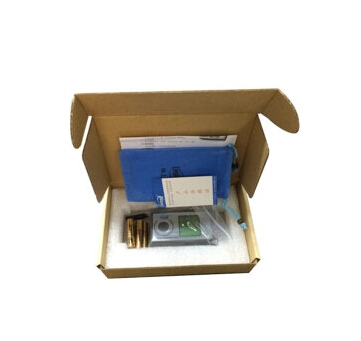 Operation:
1.Power on: When LS160A is off, press the "ON/Hold" key.

2.Power off: Press "ON/Hold" key and hold for longer than 3 seconds, LS160A will be powered off.

3.Auto off: No key is pressed in 3 minutes, and then LS160A will power off automatically.

4.Manual hold: If "ON/Hold" key is short pressed during measure status, transmission value will hold on the LCD, "Hold" symbol is displayed on the LCD.Press the "NO/Hold" key again will
release the "Hold" mode. When backing is off, press the "NO/Hold" key turn on the backlight.

5.Measurement: When the meter displays 100% for each value, insert the testing sample in the
" OPENING", VL, UV and IR transmission value will display simultaneously.
Feature:
1. UV transmission meter, IR transmission meter, Light Transmittance Meter, Three function in
ONE device.

2. Small size, portable product for transmission value measurement.

3. Simple operation, putting the testing sample in the "OPENING", UV, Visible and Infrared transmission values of the sample will simultaneously display.

4. Using for window film, solar film and other transparence material testing. Test any sample thickness up to 8mm.
Note:
1. When battery symbol is empty and flash, pls replace the battery.
2. Keep the " OPENING" is empty before turn on LS160A. Otherwise LS160A will display testing interface, turn off and empty the " OPENING" and turn on again.
3.+/-2% Accuracy is for Colorless and transparent material, for colorful or optical coating product
ect, it will be low accuracy.
4. When not use for a long time(e.g several months), please take the battery out.
5. Avoid contact with corrosive agents and prevent from high temperature and high humidity environment.
Service:
1. The meter has one-year warranty. If the meter works abnormally, please send the whole meter
to the company for maintenance.
2. Provide users with spare parts and lifelong maintenance service.
3. Provide the users with the meter inspection service for free.
4. Free technical support for long term.
Welcome to visit our company
GuangDong New Vision Film Co.,Ltd. is a professional manufacturer of car tint film,building film,safety film ect. Our Company is in Guangzhou,factory in Jiangmen city.We offer high
quality products to our customers from all over the world in competitive price.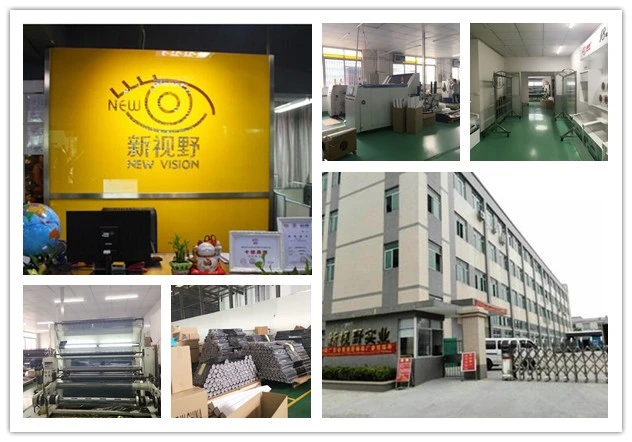 Certification
We have passed SGS, CE, ROHS, ISO etc test, the products are deserving of your try.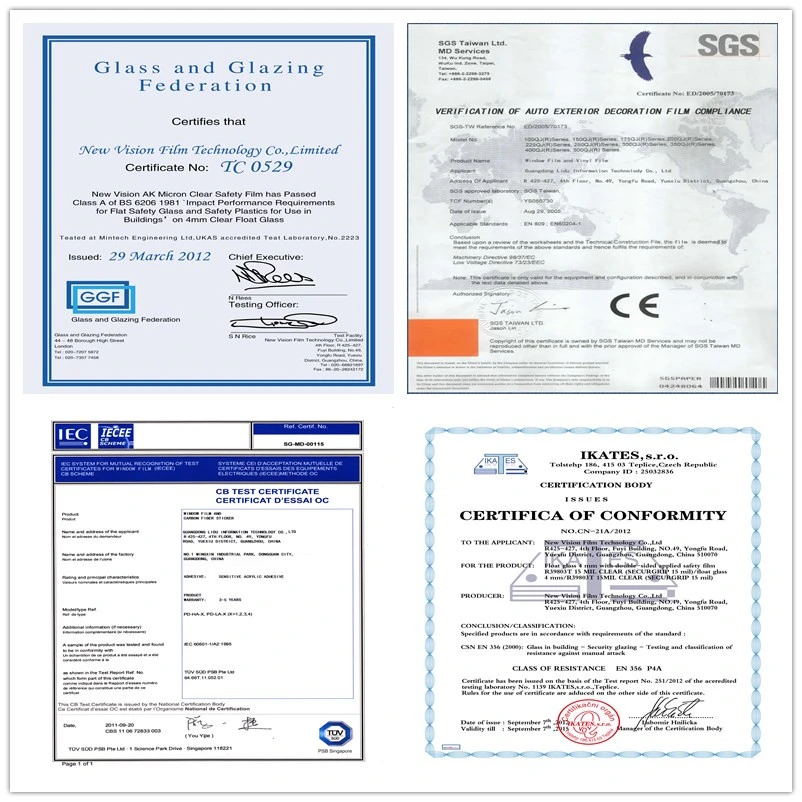 Contact Information
Amanda Luo
Guangdong New Vision Film Technology Co., Limited.
Foreign Trade Department
Add:Room 425-427, Fuyi Building, No.49, Yongfu Road, Yuexiu District ,Guangzhou,Guangdong,China.