Tsautop New Arrival 0.5m Width Carbon Fiber Hydrographic Film Inkjet Water Transfer Printing Films Hydro Printing Films TSTHP057
Product description
Imported primer films from Japan;
--Imported eco inks from Japan;
--Imported 8 colors printers;
3D cubic printing, hydro dipping, hydro immersion,hydro imaging,3d curve printing,hydrographics printing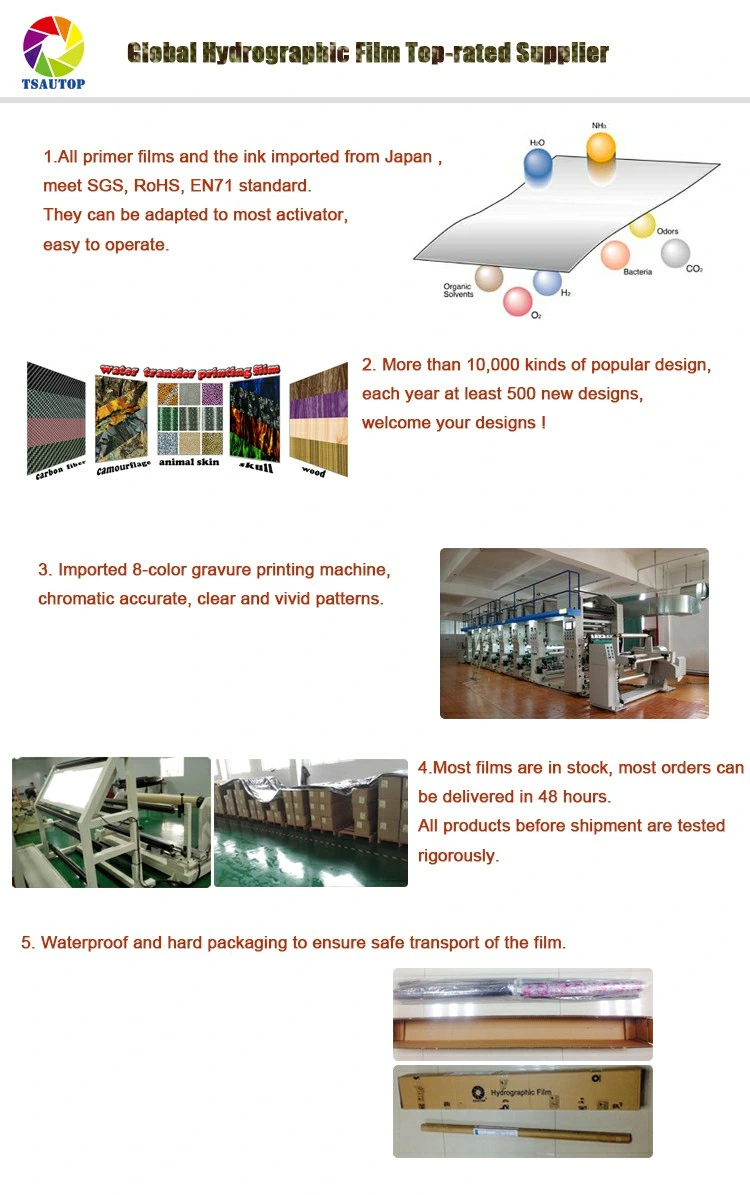 Description

Water Transfer Printing Film, Hydrographic Printing Film , Water Soluble Printing Film ,Hydrographic

Films , 3D Cubic Printing Film, Liquid Image, Liquid Immersion

Application

Decorate items that range from entire all-terrain vehicles and car dashboards to small items, like bike

helmets or otherautomotive trim, Car Interiors, Xbox, Guns, Cups, Car Parts, Mouse,Motorcycle.

Films can be applied to all types of substrates including plastic, fiberglass, wood, ceramics,

and metal.

For the most parts, if the item can be dipped in water, the hydro-graphic process can be used.

Film Width
50cm and 100cm
Film Patterns

Carbon Fiber, Skull, Camouflage ,Wooden, Marble& Stone, , Animal Skin,Cartoon, Royalty Pattern,

Metal Brush

Advantages

1. High Quality: Our Water Transfer Printing Film got 99% higher positive feedbacks from clients
around the world;
2. Best Price: Competitive price at small order, Big discount for large order;
3. Timely Delivery : We will ship the order after payment in 2-3 days;
4. Best After-sales service: we provide you Water Transfer Printing skill training, Helpful advises;
5. Various Water Transfer Printing Film Patterns,5000+ designs;
6. Royalty Popular Water Transfer Printing Film : We developed our own patterns, some patterns
only available from us;
7. Customization: We can also print your own design, please send us design picture in .AI format.
This will be your royalty pattern, we will never sell your royalty pattern to any third parties.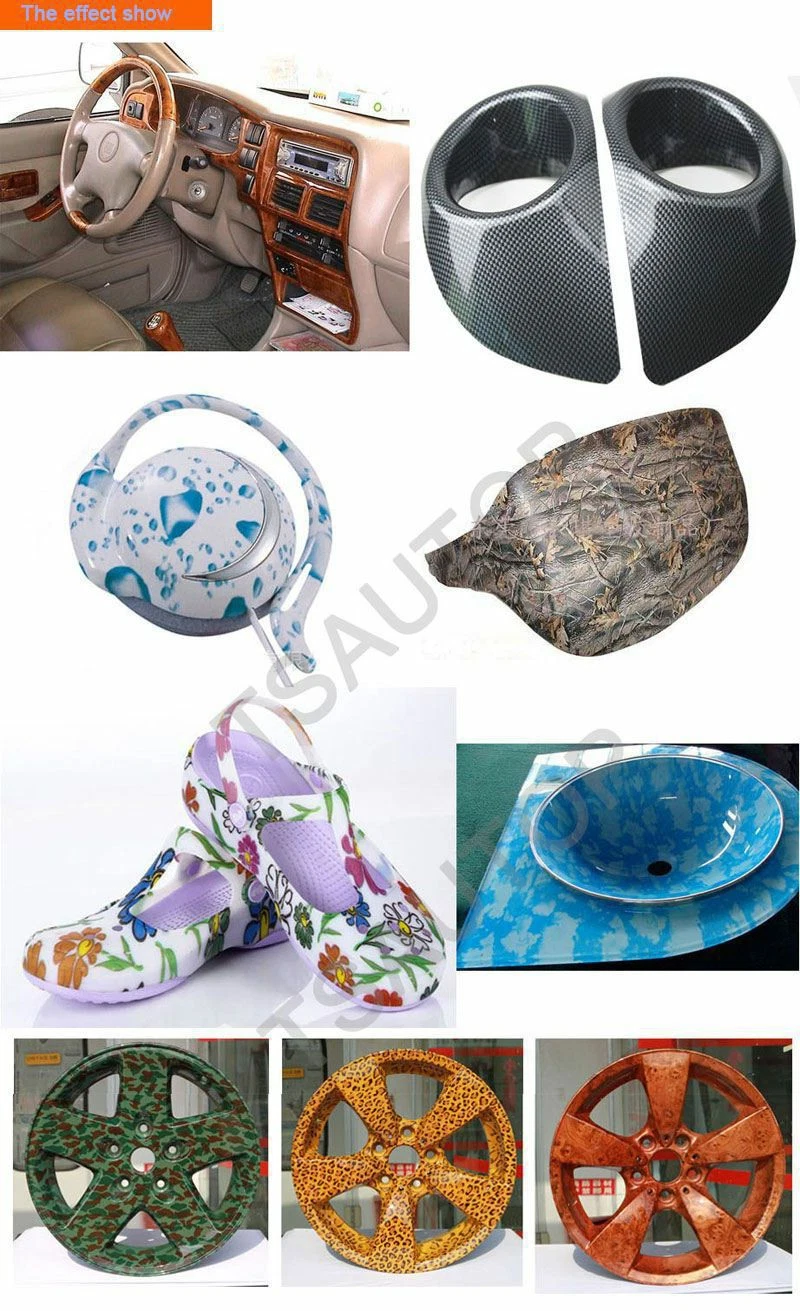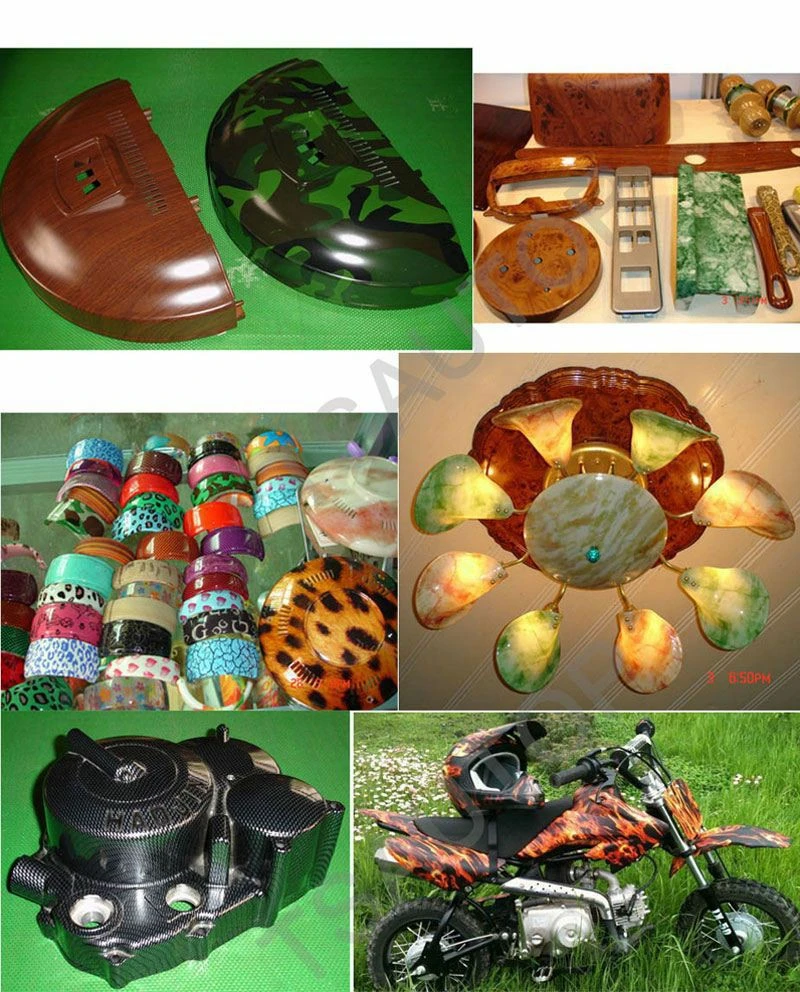 shipping&packing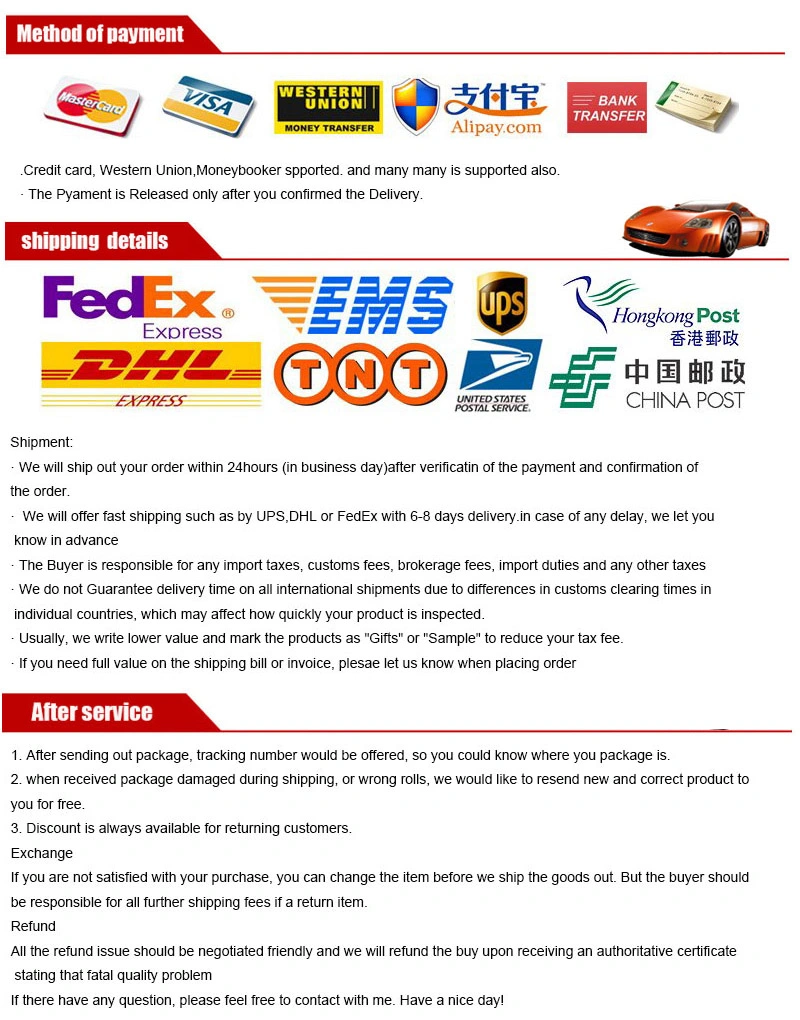 Our Advantages
High Quality : Our films got 99% positive feedbacks from our customers.
Competitive Price: Good price for small order and big discount for large orde.
Timely Delivery: After the payment our goods will be sent out within 5 days as usual.
Over 3000+ standard patterns available,including carbon fiber,metal brush,camouflage,wood
grain,carton,flame,skull,flower,water drop,marble,cloth craft,geometric etc.
OEM order accept,with excellent designing team always ready to help our customers.
Continuing After-sales services available
FAQ:
Q1. Do you have MOQ?
Yes, for all abroad orders,the MOQ is 500 Square meter or 10 rolls by quantity.
Q2. How about your free samples?
Yes, as one of largest inkjet media products manufacturers in China mainland, we are able to serve you our free samples for your test! Both sheets and rolls are available!
·A4 size: 5sheets at one time in free. 5 sheets packed into plastic bag with a sticker,
·4R/A6 size or other size (3R,13X18" etc) also available,
·Sample quantities more than 20 sheets you need to pay , our sales will tell you in advance,
·Freight collected, you can ask for your sales to draw back freight while you place order.
·Roll size: 1 square meter at one time in free. one roll packed into carton with a sticker,
·Other size like 17", 24" etc also available, to save freight we do not suggest this size for abroad sending,
·You need to pay us as length more than 10m, our sales will tell you in advance,
·Freight collected, you can ask for your sales to draw back freight while you place order.
Q3. How much for the freight?
It depends on your area, we used UPS/DHL bulk service, it had 40-45% discount as normal UPS express service.
Q4. Can you accept online payment, like Paypal?
Yes, with the development of international business, more and more customers are intend to make payment online. In China mainland, few factories accept online payment but accept T/T or L/C such traditional payment methods only. Now, we accept it!
Also, we have an online store, you could click here to visit our online store to make purchase online!
Q5. How about my goods packing? Can I use my logo or own packing?
Yes, you can. we are one of the pioneers who are able to serve various packing solutions (professional OEM packing service) in early times.
You can click hereto learn more about our OEM packing service.
As for the bulk, we used pallet packing for your order.
Plsclick hereto find our bulk packing solution.
Q6. Can I get your samples locally?
Yes, you can own our samples locally, you could email usyour area, then we will notify where and who you can contact to get samples.
Q7. Do you have discount for large quantities?
Yes, we have such sales policy. It not only depends on your order quantity, but also the item you booked.
large quantities could apply our distributor in your region, contact our salesto know more.
contact us